My Books, Youngest to Oldest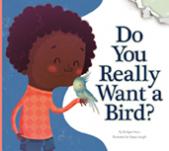 47. Do You Really Want a Bird? (Do You Really Want a Pet?)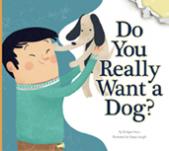 46. Do You Really Want a Dog? (Do You Really Want a Pet?)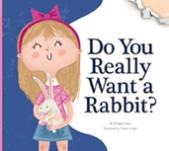 45. Do You Really Want a Rabbit? (Do You Really Want a Pet?)
Amicus, July 2013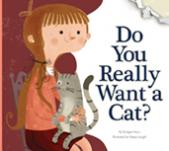 44. Do You Really Want a Cat? (Do You Really Want a Pet?)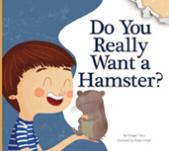 43. Do You Really Want a Hamster? (Do You Really Want a Pet?)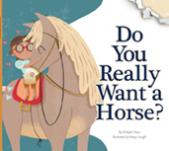 42. Do You Really Want a Horse? (Do You Really Want a Pet?)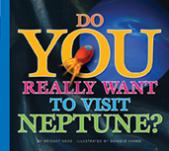 41. Do You Really Want to Visit Neptune?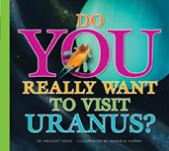 40. Do You Really Want to Visit Uranus?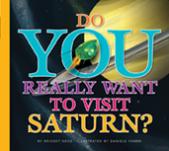 39. Do You Really Want to Visit Saturn?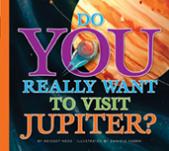 38. Do You Really Want to Visit Jupiter?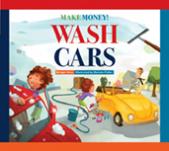 37. Make Money! Wash Cars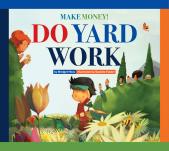 36. Make Money! Do Yard Work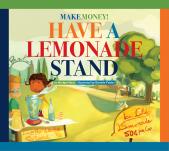 35. Make Money! Have a Lemonade Stand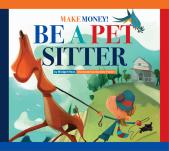 34. Make Money! Be a Pet Sitter
33. Alabama Football (America's Most Winning Teams)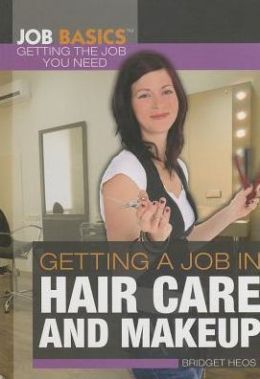 32. Getting a Job in Hair Care and Makeup (Job Basics: Getting the Job You Need)
Rosen, July 2013
ISBN-13: 978-1448896110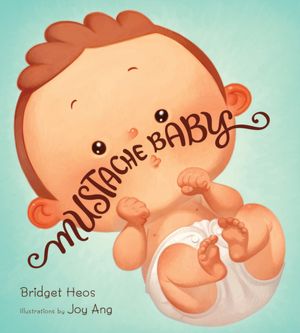 31. Mustache Baby, illustrated by Joy Ang
Houghton Mifflin, May 2013
ISBN-13: 978-0547773575
Reviews:
"Occasional badness has never been so good."
—
Kirkus


"The book's oddball sense of humor is unflagging."
—
Publishers Weekly


"A mustached baby will surely make audiences howl during read-alouds."
—
Booklist Online


"You never know what you'll get in the delivery room, and something isn't quite right with this new baby. . . . Heos's offbeat tale muses on the possibilities, playing off parental hope and panicky nightmares."
—New York Times Book Review


"[This] book bristles with appealing humor."
—The Bulletin of the Center for Children's Books

"Quirky, silly fun."
—School Library Journal

30. Stronger Than Steel: Spider Silk DNA and the Quest for Better Bulletproof Vests, Sutures, and Parachute Rope (Scientists in the Field Series)
Houghton Mifflin, February 2013
Reviews
"Move over, Spider-Man. . . . Abundant photographs and a lively narrative make the topic accessible and almost lighthearted, and Heos lays groundwork for readers with a basic introduction to DNA and gene theory."
—Publishers Weekly, starred review

"A complex, controversial topic, positively presented."
—School Library Journal

"Clear focus, careful explanztions with occasional repetition of denser information, and a wealth of color photographs make this title inviting and accessible. . . and the kissin'-cute goats should entice quite a few readers to explore this project further."
—Bulletin of the Center for Children's Books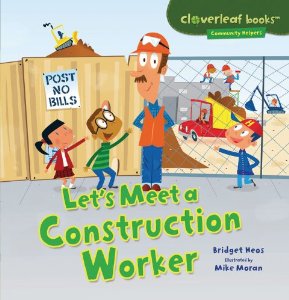 29. Let's Meet a Construction Worker (Community Helpers)
Lerner Publishing, February 2013
ISBN-13: 978-1467707992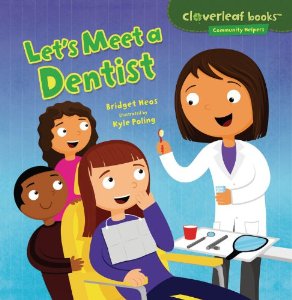 28. Let's Meet a Dentist (Community Helpers)
Lerner Publishing, February 2013
ISBN-13: 978-1467708005
27. Let's Meet a Doctor (Community Helpers)
Lerner Publishing, February 2013
ISBN-13: 978-1467708012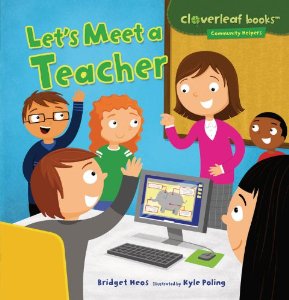 26. Let's Meet a Teacher (Community Helpers)
Lerner Publishing, February 2013
ISBN-13: 978-1467708050
25. Radioactive Contamination and Your Risk (Incredibly Disgusting Environments)
Rosen Publishing, December 2012
ISBN-13: 978-1448884179
24. Polluted Water and Your Vital Organs (Incredibly Disgusting Environments)
Rosen Publishing, December 2012
ISBN-13: 978-1448884247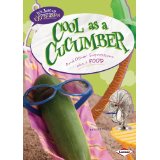 23. Cool as a Cucumber: And Other Expressions About Food (It's Just an Expression)
Lerner Publishing, August 2012
ISBN-13: 978-0761378884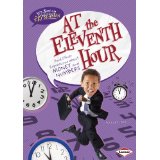 22. At the Eleventh Hour: And Other Expressions About Money and Numbers (It's Just an Expression)
Lerner Publishing, August 2012
ISBN-13: 978-0761381648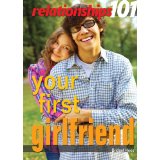 21. Your First Girlfriend (Relationships 101)
Rosen Publishing, August 2012
ISBN-13: 978-1448868308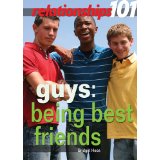 20. Guys: Being Best Friends (Relationships 101)
Rosen Publishing, August 2012
ISBN-13: 978-1448868322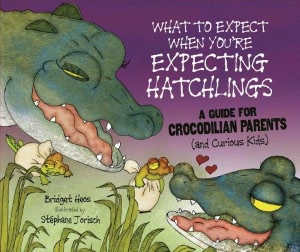 19. What to Expect When You're Expecting Hatchlings: A Guide for Crocodilian Parents (And Curious Kids) (Expecting Animal Babies)
Lerner Publishing, March 2012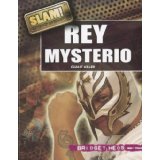 18. Rey Mysterio: Giant Killer (Slam! Stars of Wrestling)
Rosen Publishing, December 2011
ISBN-13: 978-1448856015
17. Triple H: No Mercy (Slam! Stars of Wrestling)
Rosen Publishing, December 2011
ISBN-13: 978-1448856039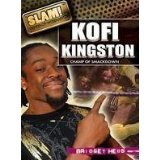 16. Kofi Kingston: Champ of Smackdown (Slam! Stars of Wrestling)
Rosen Publishing, December 2011
ISBN-13: 978-1448855957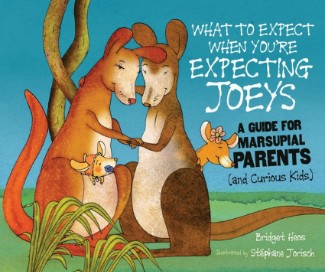 15. What to Expect When You're Expecting Joeys: A Guide for Marsupial Parents (And Curious Kids) (Expecting Animal Babies)
Lerner Publishing, March 2011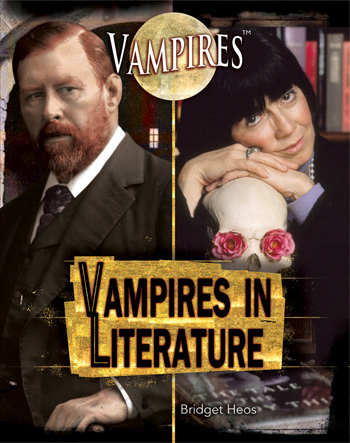 14. Vampires in Literature (Vampires)
Rosen Publishing, August 2011
ISBN-13: 978-1448822287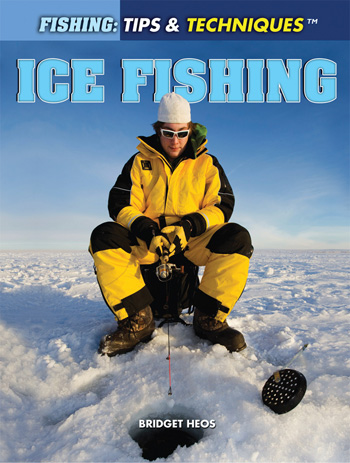 13. Ice Fishing (Fishing: Tips and Techniques)
Rosen Publishing, August 2011
ISBN-13: 978-1448846078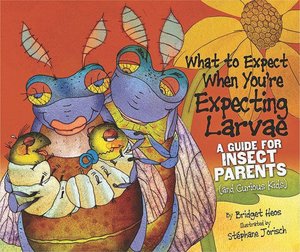 12. What to Expect When You're Expecting Larvae: A Guide for Insect Parents (And Curious Kids)
(Expecting Animal Babies)
Lerner Publishing, March 2011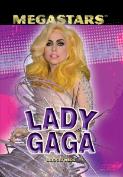 11. Lady Gaga (Megastars)
Rosen Publishing, January 2011
ISBN-13: 978-1448822607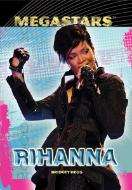 10. Rihanna (Megastars)
Rosen Publishing, January 2011
ISBN-13: 978-1448822621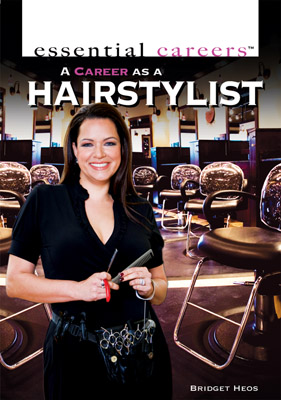 9. A Career as a Hairstylist (Essential Careers)
Rosen Publishing, August 2010
ISBN-13: 978-1435894747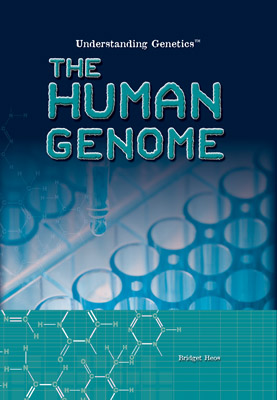 8. The Human Genome (Understanding Genetics)
Rosen Publishing, August 2010
ISBN-13: 978-1435895331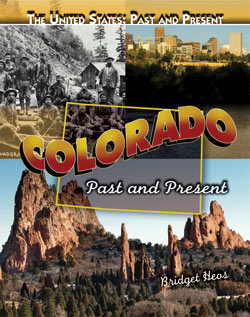 7. Colorado: Past and Present (The United States: Past and Present)
Rosen Publishing, August 2010
ISBN-13: 978-1435895300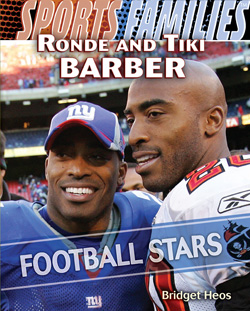 6. Ronde and Tiki Barber (Sports Families)
Rosen Publishing, January 2010
ISBN-13: 978-1435885103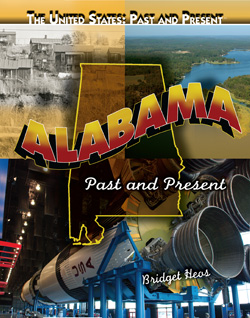 5. Alabama: Past and Present (The United States: Past and Present)
Rosen Publishing, January 2010
ISBN-13: 978-1435884861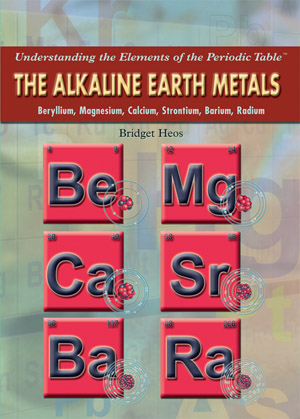 4. The Alkaline Earth Metals (Understanding the Elements of the Periodic Table)
Rosen Publishing, September 2009
ISBN-13: 978-1435856004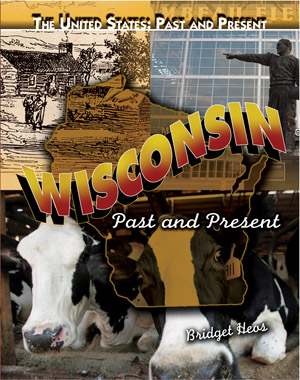 3. Wisconsin: Past and Present (The United States: Past and Present)
Rosen Publishing, September 2009
ISBN-13: 978-1435855847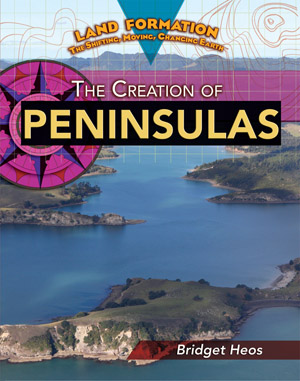 2. The Creation of Peninsulas (Land Formation)
September, 2009
ISBN-13: 978-1435856004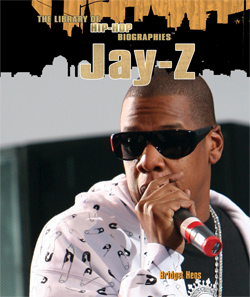 1. Jay-Z (The Library of Hip-Hop Biographies)
Rosen Publishing, January 2009
ISBN-13: 978-1435854383