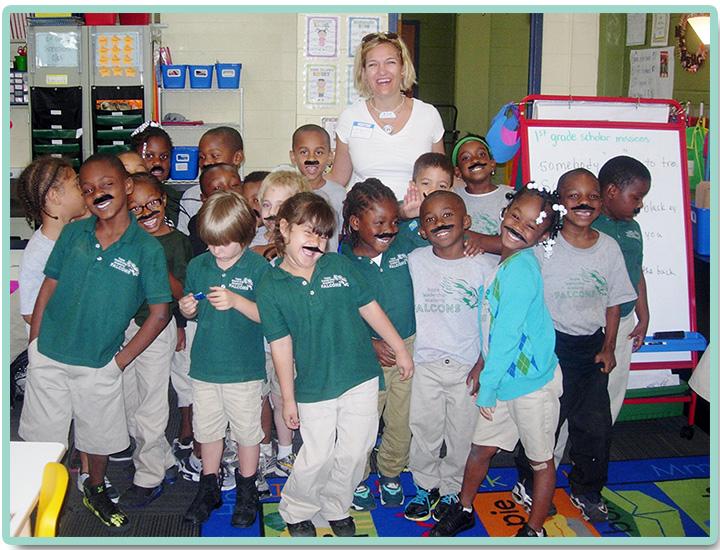 Presentations
Picture Books: Mustache Baby and More (Kindergarten-Grade 5)
Students will learn how picture books like MUSTACHE BABY are made, hear stranger-than-fiction facts from my non-fiction books, including I, FLY: THE BUZZ ABOUT FLIES AND HOW AWESOME THEY ARE and STRONGER THAN STEEL: SPIDER SILK DNA AND THE QUEST FOR BETTER BULLETPROOF VESTS, SUTURES, AND PARACHUTE ROPE. Students will also be encouraged to see the stories in their own lives, and to put their hearts into their writing through the hard work of revising. Finally, we'll read MUSTACHE BABY, adding fan-stache-stic sound effects! Students will leave inspired to read and write - both fiction and non-fiction!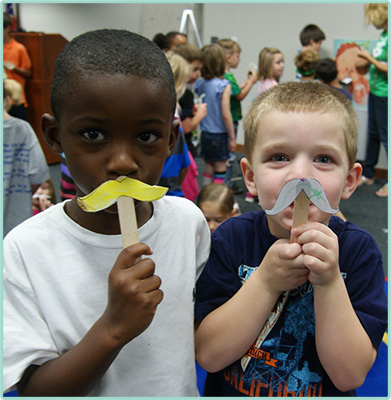 Nonfiction: Stronger than Steel and Stranger than Fiction (Grades 4-8)

Ants falling from the edge of outer space without getting hurt. Goats infected with spider DNA so that they can produce spider silk. Old murder cases solved by modern forensic science. And birds that paint and decorate their homes. All these stranger than fiction subjects will be covered in this presentation. In the process, students will learn how a nonfiction book is made, including the research involved. Books covered include I, FLY: THE BUZZ ABOUT FLIES AND HOW AWESOME THEY ARE; STRONGER THAN STEEL: SPIDER SILK DNA AND THE QUEST FOR BETTER BULLETPROOF VESTS, SUTURES, AND PARACHUTE ROPE; BLOOD, BULLETS, AND BONES: THE STORY OF FORENSIC SCIENCE FROM SHERLOCK HOLMES TO DNA (2016), BIRDS: JUST LIKE US, and ANTS: JUST LIKE US (2017). If you want to get students excited about reading and writing nonfiction, this is the presentation for you!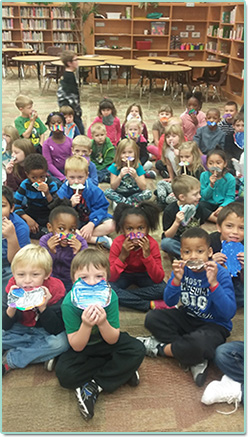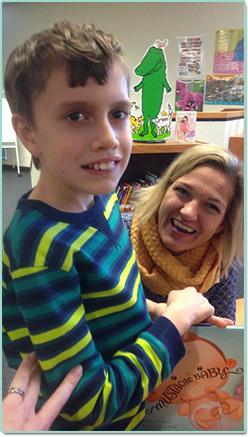 New for 2016-17! Murder, She Wrote (Grades 5-12)
CSI and other mystery shows have brought forensic science to the forefront of teens' imaginations. But did you know that it actually dates back to Ancient China? Or that the first modern-day forensic scientist was the fictional Sherlock Holmes? Would you believe that in 1922 in New York, poison killed more people than gunshot wounds, stabbings, and car accidents combined, a scourge that was finally brought to an end by the newly formed New York Medical Examiner's Office? In this presentation, students will learn about the research and writing that went into Bridget's new book BLOOD, BULLETS, AND BONES: THE STORY OF FORENSIC SCIENCE FROM SHERLOCK HOLMES TO DNA.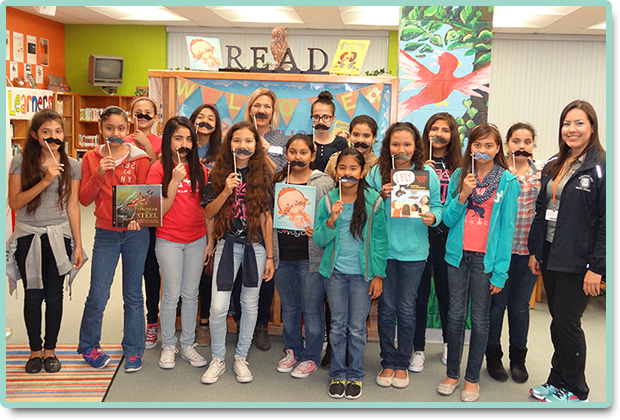 New for 2017-18! Amazing Animals (Grades 1-5)
Did you know that ants farm? Or that birds decorate their homes? Even plants, in their way, do strangely human things, such as wearing disguises and engaging in warfare. In this presentation, based on Bridget's Shell, Beak, Tusk, and the Animals: Just Like Us! series, students will learn about some of the world's strangest adaptations. They'll also learn about nonfiction writing in general-from researching reliable sources to organizing the story and telling it compellingly. Kids will get excited about writing informative texts of their own!
New for 2017-18! Fact or Fiction? (Grades 5-12)
Fake news. Conspiracy theories. Alternative facts. Who knows what to believe anymore? Actually, the line between truth and fiction is as clear as ever...and it's our responsibility as citizens in a democracy to honor it. This presentation will give students the tools to do so. We will start with the basics: that reliable sources are those that make a good faith effort to tell the truth. They may skew toward the right or left but still be committed to the truth. Next, students will learn about unreliable sources--those that tell falsehoods as entertainment or propaganda. Students will learn the ways social media is used to report real, breaking news, but also to spread fake news. In addition, students will learn that even reliable sources can make honest mistakes, which is why it's important to fact check and follow up on new information. Research for It's Getting Hot in Here: The Past, Present, and Future of Climate Change, and Blood, Bullets, and Bones: The Story of Forensic Science from Sherlock Holmes to DNA will be used as examples, as well as current topics such as internet trolls, memes, and more.
Pricing
(As of the 2018-2019 School Year)

Within 1.5 Hours of Kansas City:
full day (four presentations, which can be shared by multiple schools): $1,100
Outside of Kansas City:
Option One:
$500 per presentation, including travel. At least four presentations must be booked each day, except for the last day, which can have fewer than that. This option allows multiple schools to know the all-inclusive price from the beginning. Each presentation can be at a different school or library, as long as the drive time is feasible.
Option Two:
$1,300 per day for a full day. Additional travel expenses will apply. This typically includes 4 presentations and time for signing books. However, you may add any other activities that fit into the school day, such as an additional presentation, breakfast or lunch with students, story time for preschoolers, classroom visits to see student writing projects, a book signing party, or whatever you think will add to the students' experience!
Schools can share a day, if they are within close driving distance. In that case, there can be 4 presentations total, and additional activities as time allows.
Buying Books
Many schools allow students and teachers to preorder books, which I then sign on the day of the visit. Book orders can be handled through a local bookstore or Barnes & Noble. Books may also be purchased directly from the publishers at a discount. I am happy to sign books that are brought from home, too. If you need help creating an order form, please let me know.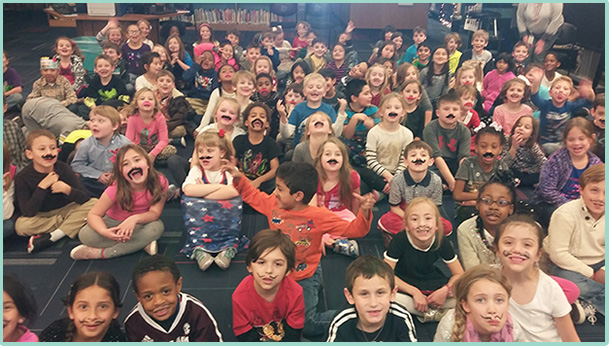 For Libraries

Hour-long Mustache Baby parties are $500 and include a brief slideshow, make-your-own-mustache craft, and Pin the Mustache on the Mustache Baby game. Outside the Kansas City area, travel expenses will apply.
For more information, please contact me at authorbheos@gmail.com

Hope to see you soon!